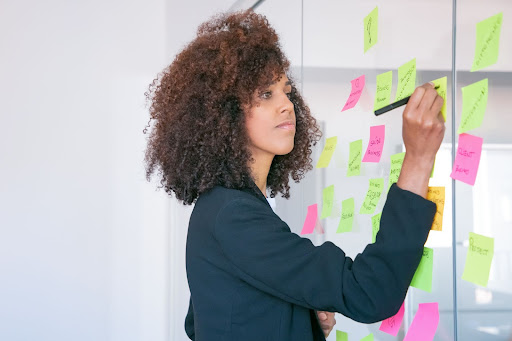 Are you looking to develop a content plan that will help you achieve your business goals? If so, you're in the right place! In this blog post, we'll share a step-by-step guide on how to develop an effective content plan. We'll cover everything from identifying your audience and objectives to creating an editorial calendar and measuring success. So let's get started!
1. Define your audience and their needs
Knowing your audience is a key part of content creation, and content creation agencies have plenty of experience in understanding who they are creating content for. It's important to research, clearly define and identify the needs of your ideal prospect or customer, and create content that resonates with this group. This process helps ensure valid content that resonates with its intended recipient to further fuel relationship-building and marketing success. Luckily content creation agencies have all the tools necessary to create content built upon an understanding of your audience's needs.
2. Research your topic inside and out
Researching your topic is a great way to get a jump start on content creation, whether you do it yourself or hire a content creation agency. Taking the time to research your topic thoroughly can lead to a huge payoff down the line when it comes to content development and marketing success. Investing an ample amount of time in researching allows content creators insights into what content will resonate the most with their target audiences and generate meaningful engagement. Researching is especially important for content creation agencies that take on large projects; the more knowledgeable they are about their clients' topics, the better content they can create. So grab your coffee and dive into exploring everything you can about your topic – you won't regret it!
3. Create an editorial calendar with a content strategy that works for you
An editorial calendar might seem like a daunting task, but taking the time to create content that is true to you and your business can be the push it needs! Utilizing content creation agencies if needed helps to take the guesswork out of content strategy and boost your content goals in a much faster way. With an editorial content calendar at your disposal, planning content days in advance and maximizing visibility for content should become simplified drastically. Furthermore, useful metrics can also be tracked more easily with such an organized system. So why wait? Get ahead of the curve and invest in content tailored specifically for you.
4. Write, edit, and format your content so it's engaging and easy to read
Are you finding it difficult to craft content for your blog, newsletters, or website? Content creation does not have to be an arduous process. Several content creation agencies provide services to make content drafting, editing, and formatting quick and easy. They ensure that content is engaging and written to strategically capture the attention of readers. Content writing should be like painting a beautiful picture. Think colourful sentence structures, thoughtful transitions, anecdotal stories, and headlines that grab the reader – all of these details create a vivid image that is hard to ignore. Choose content creation solutions wisely and watch your content come alive!
5. Promote your content through social media and other channels
Utilizing content creation agencies to promote content through social media and other channels can be a profitable tool for businesses. Not only does it make content distribution easier, but it also provides access to networks of content writers and marketing professionals who understand how to capture attention to draw customers in. With content creation agencies, you don't have to worry about trying to figure out which content will stick or how much value it will bring – the experts take care of that for you! It's an exciting way to transform your content into a powerful asset that drives customers and revenue.
6. Evaluate your results and adjust your plan accordingly
When content creation agencies take their time to evaluate their results and adjust their plans accordingly, they are taking a vital step in the right direction. By looking at the successes and failures of their content creation efforts, content creators can understand what has worked, what has not worked, and how to make improvements for future content. This essential assessment not only helps content creators better understand what resonates with audiences, but it can also lead to greater efficiency in creatives' workflows. Evaluating content results is a measurable act that encourages content creation agencies to keep up with content trends and audiences' interests. As long as one looks at the data objectively, content teams can make effective changes that transform digital marketing campaigns into something spectacular.
Conclusion
These steps will help you create content that resonates with your audience and drives results. By taking the time to truly understand your audience and what they need, you can create content that speaks to them on a personal level. A well-researched, engaging, and easy-to-read blog post will do wonders for your business – but only if you promote it through the right channels. Keep track of how your content is performing and make adjustments to ensure you're getting the most out of your blogging efforts. Follow these simple steps and see just how powerful a strong blog presence can be for your business!
Help companies grow, compete, & succeed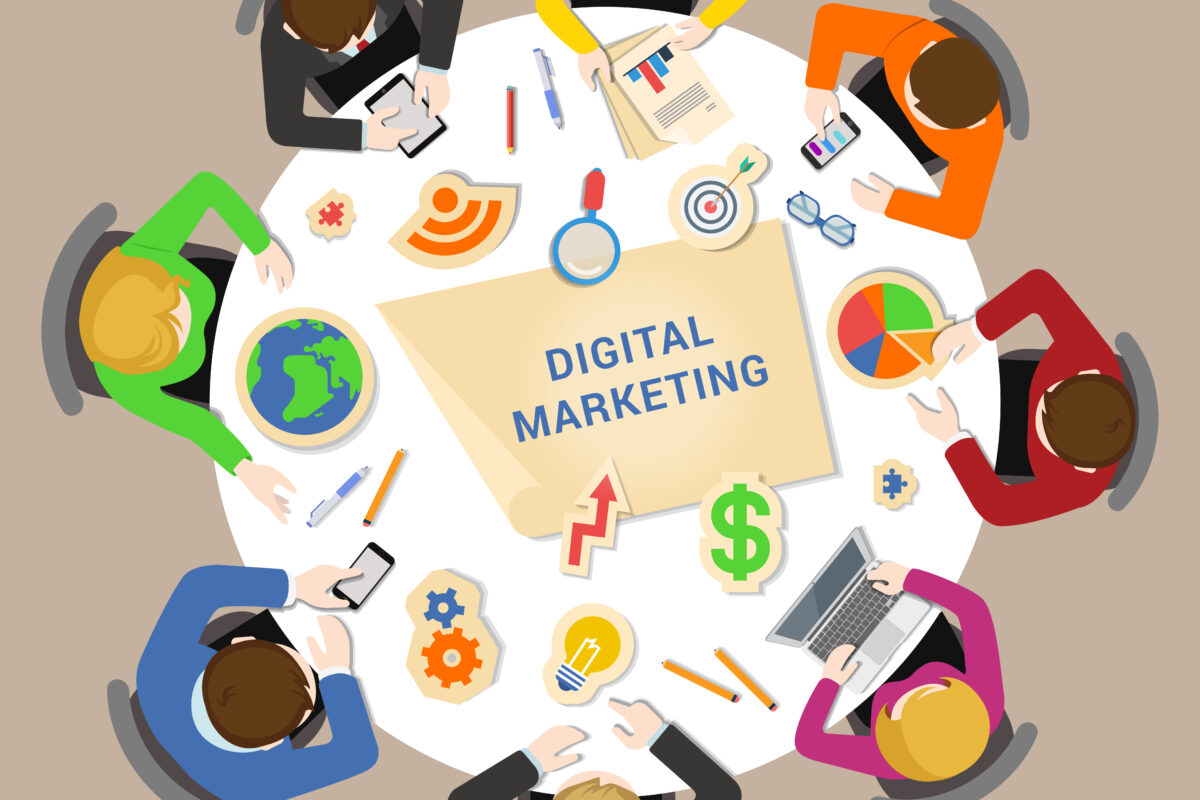 Master the 4 Types of Digital Marketing to Reach More Customers
There are four main types: search engine optimization (SEO), content marketing, social media marketing, and paid advertising.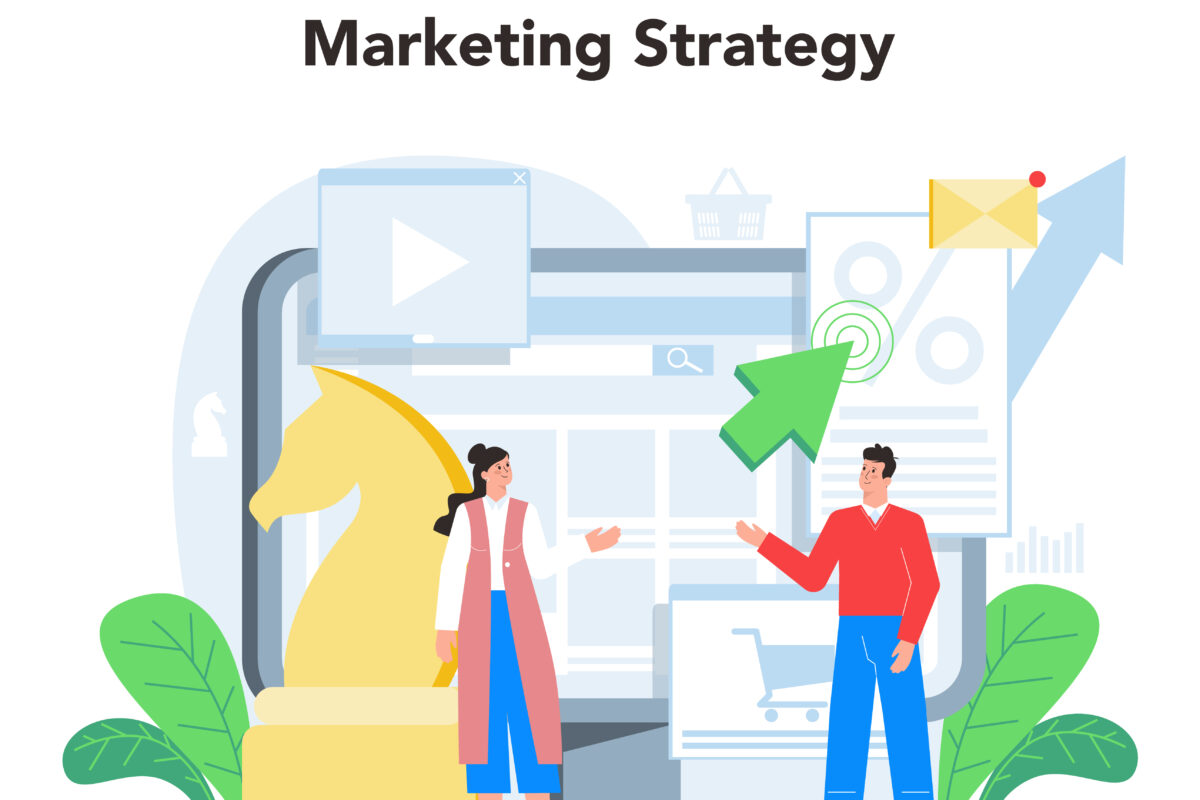 Digital Marketing Strategies the Professionals Use
In this blog post, we'll be exploring some of the innovative approaches used by these industry leaders so stick around if you want to learn more about how they do it.

We encourage individual creativity but also value teamwork. The interests of our company and our clients always come first. Our success is supported by maintaining the intimacy of a small agency while being fully capable of handling the largest contracts.