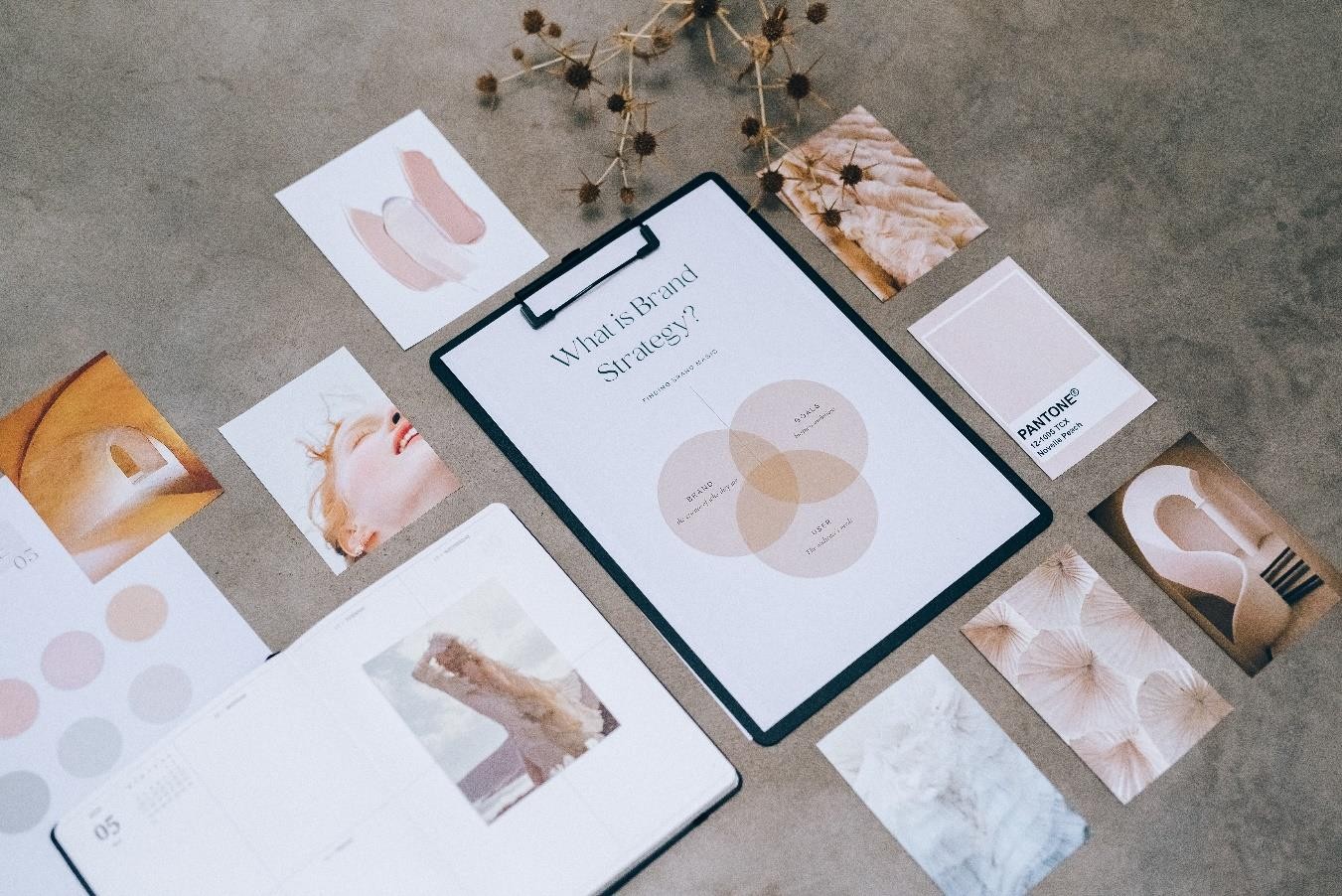 Define what your brand is and what it stands for
Branding isn't just about having a logo and a catchy slogan. In the digital age, it's more important than ever to be clear on what your brand stands for, and how to communicate that message effectively.
There are some key steps when defining your brand to create an effective digital strategy. First, identify what is unique about you – what makes you stand out from the competition? Then think about who your target audience is and how you want them to perceive your brand.
Next, you have to define the values, tone of voice, and ideas that make up the essence of your brand. Finally, consider the platforms you need to get this message out there – content
strategies, social media channels, and any other marketing techniques should all be part of the mix.
Branding can seem like a daunting task, but once it's done right, it provides you with a powerful way to drive customer engagement and build loyalty for years to come!
Identify your target audience and craft a story that appeals to them
When it comes to creating a successful digital strategy, branding is key. From the compelling visuals that you show to the captivating stories you tell, branding your digital presence starts with understanding whom your target audience is and what they need.
To do that right, start by making an assertive statement about who you want to include in your brand's universe so you can create a meaningful universe of brand engagement. Then create a story or content idea that resonates and appeals directly to this audience – it should be tailored to their specific likes, needs, values, and behaviors.
Along the way, analyze how each brand story appeals to this target audience without losing sight of who your brand is. This will ensure that any brand story captivates and engages while remaining true to who you are as an organization. With this approach, there's no telling where brand engagement might take your digital strategy!
Keep your brand storytelling simple
Brand storytelling should be the foundation of any good digital branding strategy. After all, if you want your brand to be remembered, what better way than creating a story that resonates with your target audience? However, it's important not to overcomplicate things when creating your own brand stories.
While a beautifully crafted storyline can be impressive, sometimes the best stories are those that keep it simple. Focus on a small number of core themes and don't try to cram too much into one story. Keep characters interesting and fresh, and use humor or clever analogies to keep readers engaged. Brand storytelling should be enjoyable and effortless – after all, you want the reader to easily recognize and remember your message long after they've finished reading it.
Simple stories are often much more effective in captivating consumers than complicated ones. So before you start crafting that masterpiece of a brand story, remind yourself to keep it short and sweet. Focus on the key facts about your product or service, add flavor where possible, and never underestimate the power of a good narrative! When in doubt, follow what Mother Nature already taught us: less is more.
Make sure your story is consistent across all channels
Brand storytelling is one of the most powerful tools for creating an emotional connection with your customers. But as more and more brands join the digital fray, it can be difficult to stand out from the competition. That's why it's important to ensure that your brand storytelling is consistent across all channels.
This type of holistic marketing approach requires a cohesive branding strategy across multiple platforms. From video content on YouTube to blog posts on websites and even brief messages on social media, each channel should feed into the same narrative strategically and harmoniously.
Brand storytelling is all about consistently communicating via different outlets, so make sure that your message—whether humorous, inspiring or educational—rings true no matter where customers encounter it first. With an informed digital strategy in place and expert execution, you'll be well ahead of the game when it comes to boosting customer loyalty and engagement through consistent brand storytelling.
Use strong visuals to complement your story
Nowadays, brand storytelling goes beyond words alone. Digital marketing experts agree that strong visuals are essential for creating an impactful, engaging brand story. Brand photography, infographics, and even GIFs can all add character to your website and marketing materials. Not only will such visuals help you grab the attention of potential clients or customers, but they can also aid in conveying concepts in a more digestible way.
For grassroots companies trying to cut through the digital noise, visuals can help to separate them from the crowd, building a strong recognition for their branding and digital strategy. By taking advantage of visually appealing mediums to share stories about your brand, you'll be able to capture the imagination of your viewers while keeping them engaged and informed.
Visuals can make the difference between a mediocre storytelling effort and a powerful one
– so don't forget them when creating your unique brand story!
Be authentic
Brand storytelling is a powerful tool that can help companies reach their desired target audience. By weaving a narrative that resonates with the people you serve, you can create an intense connection between your business and those who matter most. However, it's important to make sure that your story rings true and comes from the heart. Otherwise, it will lack the authentic energy and emotion needed to properly draw people in.
Brand storytelling should form an integral part of any business's digital strategy. From consistent voice and messaging to vivid visual elements, your brand has to come across as
believable and genuine for a lasting impression on customers. A great story combined with an honest approach will be remembered long after any clever advertising campaigns are gone – so aim to focus on creating a bond with your audience through sincerity above all else!
Conclusion
Creating a brand story is an important part of building a successful business. After all, people are more likely to buy from brands that they feel a connection with. And while it may seem daunting at first, it doesn't have to be complicated.
Just remember to keep it simple, be consistent, and stay true to your brand's core values. Visuals can also help make your story more engaging, so don't be afraid to use them! Lastly, and perhaps most importantly, make sure your story is authentic.
People can spot inauthenticity from a mile away, so if you're not being genuine then you probably won't win them over. Have you taken the time to craft a brand story for your business? If not, now might be the perfect time to start!
Help companies grow, compete, & succeed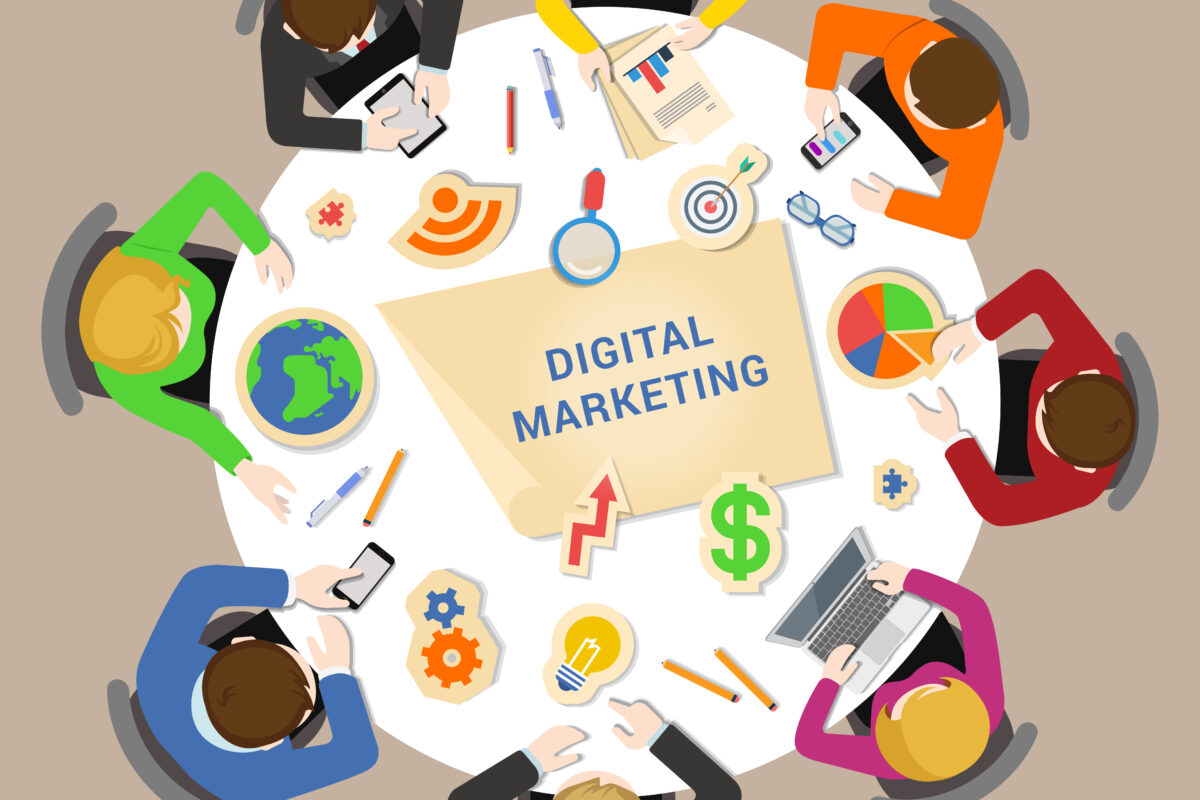 Master the 4 Types of Digital Marketing to Reach More Customers
There are four main types: search engine optimization (SEO), content marketing, social media marketing, and paid advertising.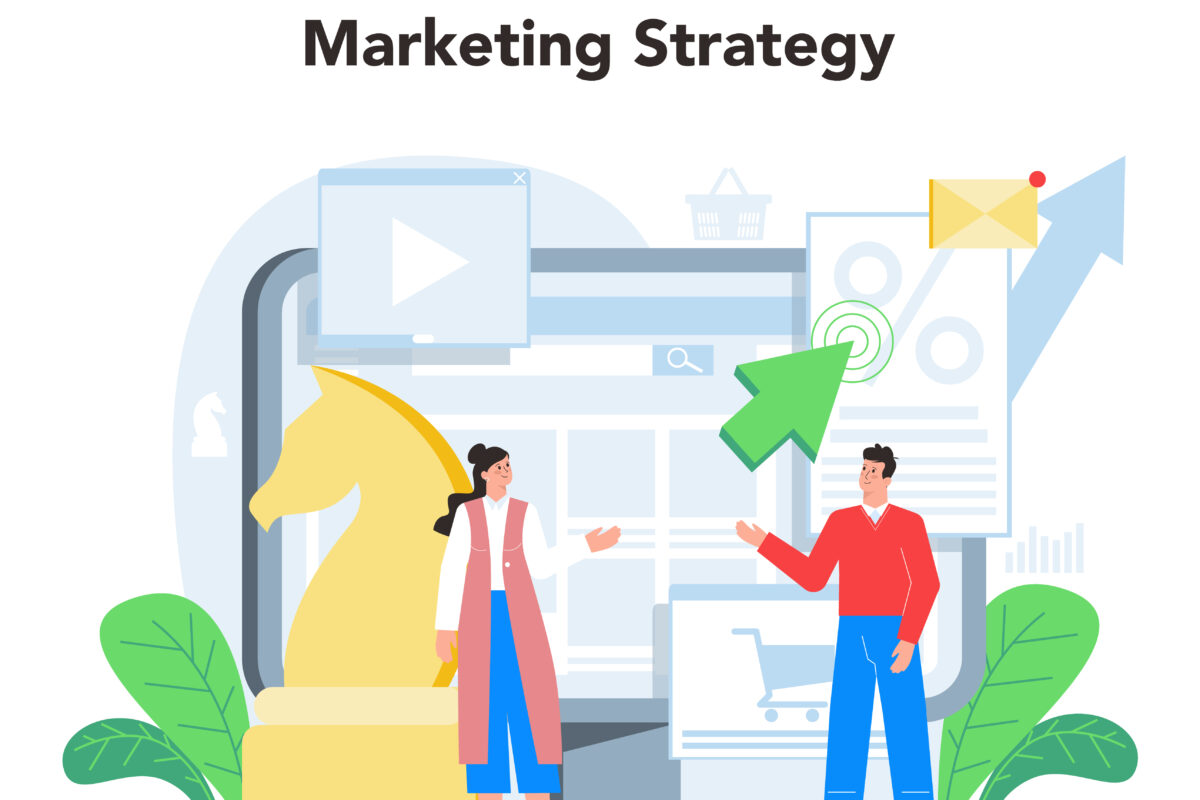 Digital Marketing Strategies the Professionals Use
In this blog post, we'll be exploring some of the innovative approaches used by these industry leaders so stick around if you want to learn more about how they do it.

We encourage individual creativity but also value teamwork. The interests of our company and our clients always come first. Our success is supported by maintaining the intimacy of a small agency while being fully capable of handling the largest contracts.