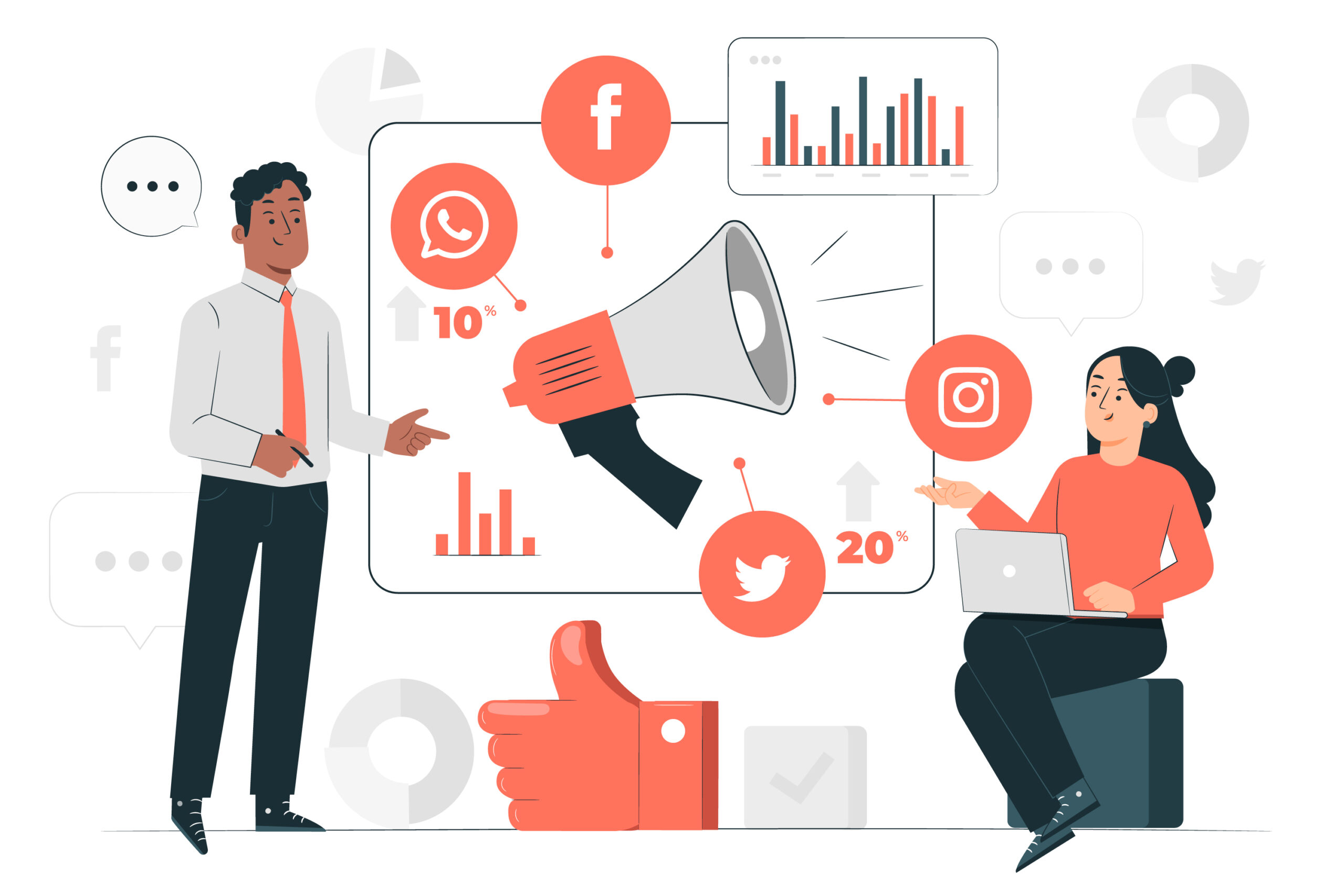 While there are many books out there on digital marketing, not all of them are worth your time. Here are four digital marketing books you should read in 2022 to stay ahead of the curve. Whether you're just getting started in the field or you're a seasoned veteran, these books will provide insights and strategies for your digital marketing and on page SEO services that you can use to improve your client website traffic & conversions. Trust us – your future self will thank you!
10 Best Books on Digital Marketing to Read in 2023
1. Born To Blog- Mark W Schaefer, Stanford Smith
The 'Born To Blog' book by Mark W Schaefer and Stanford Smith is essential for any aspiring blogger. If you're wondering how to use social media effectively as a blogger, this book will be a lifesaver! It offers guidance on everything from writing effective blog posts to promoting content with strategies like organic growth and paid ads. By following the advice in the book you'll be able to engage easily with your readers, build your following, and generate authority by establishing yourself as an expert in the blogging field. The authors provide insights that can help you maximize success and soon make blogging a full-time job! With all of the helpful tips in 'Born To Blog' you are sure to take your existing blog or dream blog to the next level.
2. The New Rules Of Marketing And PR book -David Meerman Scott
The New Rules of Marketing and PR, written by renowned marketer David Meerman Scott is a must-read if you're looking to increase the reach of your business. Not only does he break down traditional marketing and PR approaches, but he dives into social media marketing strategies that are essential in this digital age. Even if you have a limited budget or limited resources, Scott provides effective techniques so you can maximize your potential without compromising on quality. Whether you're just starting out building relationships with customers or come from a more traditional marketing background, the New Rules of Marketing and PR offers invaluable insight into modern communication tactics. This book is the go-to guide for any business wanting to take its communication to the next level!
3. Trust me I am Lying: Confessions of A Media Manipulator book – Ryan Holiday
Ever been frustrated with the news media? Well, then you might just want to get your hands on Trust Me I'm Lying: Confessions of a Media Manipulator by Ryan Holiday. In this controversial tell-all book, Holiday takes a deep dive into the underbelly of today's press and explains how it serves as a tool for manipulation, self-promotion, and propaganda. It's an eye-opening read that lets readers in on the dirty secrets of media outlets – from start-ups scrambling for attention to celebrities who fuss over their public images. Thankfully, Holiday also offers up some commonsense advice on how to handle potential media manipulators and shows us what we can do to protect ourselves from being taken advantage of in the process.
4. The 22 Immutable Laws of Marketing – Al Ries and Jack Trout
The 22 Immutable Laws of Marketing by Al Ries and Jack Trout is essential reading for any marketer or a business owner. This book isn't just filled with theoretical musings about marketing, it offers real-world advice based on hard-earned experience – the kind you can use to drive the success of your business. Along with practical advice, this book also provides helpful examples to illustrate each law and how a particular marketing strategy may succeed or fail in certain circumstances. It's clear that Al Ries and Jack Trout put a lot of thought into this book and their commitment to getting results shows through on every page. With its combination of real-world knowledge and creative tips, The 22 Immutable Laws of Marketing is an invaluable tool for anyone who needs help taking their business to the next level.
5. Content Chemistry book -Andy Crestodina
If you are interested in becoming an expert on digital marketing then you should definitely pick up Andy Crestodina book, Content Chemistry. This book is loaded with great advice from one of the most experienced digital marketers out there. It offers practical guidance on creating content that resonates with your audience and drives meaningful connections. You will also gain key insights regarding search engine optimization, as well as strategies for developing a focused content plan that works for your specific business objectives. With each new concept presented in simple language and backed by references, it's guaranteed to be an enlightening read.
6. Epic Content Marketing: How to Tell a Different Story, Break through the Clutter, and Win More Customers by Marketing Less book – Joe Pulizzi
If you're looking to up your content marketing game and stand out from the competition, Joe Pulizzi's new book Epic Content Marketing: How to Tell a Different Story, Break through the Clutter, and Win More Customers by Marketing Less is essential reading. This book offers an innovative approach to marketing that relies on powerful storytelling instead of loud advertising to engage audiences. Using Pulizzi's detailed framework for creating content that resonates with audiences, readers can jumpstart their own content creation process and decrease the amount of money needed for traditional marketing efforts. With his practical advice and real-world examples, Epic Content Marketing will be a valuable asset in any business owner's toolkit.
7. Purple Cow: Transform Your Business by Being Remarkable book by Seth Godin
Purple Cow: Transform Your Business by Being Remarkable by Seth Godin is a must-read for entrepreneurs and business professionals. Written in an accessible and actionable style, this book delivers a unique insight into the world of modern marketing and branding. It urges readers to think beyond conventional approaches to setting up shop or launching a product or service. Instead, it encourages individuals to do something remarkable – stand out from the crowd – if they want to achieve long-term success. With its inspiring stories, hard evidence, and writing that both educates and entertains, Purple Cow is the ultimate guide for anyone looking to make their venture a profitable one.
8. Jab, Jab, Jab, Right Hook: How to Tell Your Story in a Noisy Social World book by Gary Vaynerchuk
If you've been trying to use social media to tell your story and gain a following, then take some advice from Gary Vaynerchuk's book, Jab, Jab, Jab, Right Hook: How to Tell Your Story in a Noisy Social World. This renowned marketing guru has created a comprehensive guide on how to make your message stand out among the noise of other online stories and get heard. He shows that with the right mix of creativity and strategy, you can come up with content that will be sure to engage your audience and achieve your goals. With his hallmark smarts and insight, Vaynerchuk outlines tactics for telling any type of story — specific examples based in both theory and case studies included — no matter what platform you're using. It's an essential read for anyone looking to harness the power of social media stories!
9. Maximize Your Social: A One-Stop Guide to Building a Social Media Strategy for Marketing and Business Success book by Neal Schaffer
If you're a business looking for ways to maximize your presence on social media, Neal Schaffer's book, Maximize Your Social: A One-Stop Guide to Building a Social Media Strategy for Marketing and Business Success, is the perfect guide. His comprehensive approach covers everything from defining your digital brand identity and mapping out the correct goals for your brand to understanding how different platforms work and laying out an effective strategy for success. With real-life case studies, practical tips and best practices, this book provides readers with an easy-to-understand roadmap to become social media pros in no time. And that's not all – it also addresses challenges such as adapting to algorithm changes, dealing with trolls and staying safe online. There has never been a better time than now to start building a strong presence on social media – make sure you have Neal Schaffer's book in your corner!
10. Growth Hacker Marketing by Ryan Holiday
"Growth Hacker Marketing" by Ryan Holiday has been on the business reading list since it was released in 2013. As a New York Times bestseller and must-read for entrepreneurs, it truly is one of the most influential books in marketing today. The techniques highlighted in this book have been adopted by some of the most successful business today such as Airbnb, Dropbox, Pinterest, and more. Holiday's tactics are all about innovative ideas rather than traditional marketing plans, which makes it especially attractive to small and medium businesses. If you're looking to take your business to the next level, "Growth Hacker Marketing" is an essential read that will help you get there!
Summary
As a marketer, it is essential to stay abreast of the latest trends and changes happening in the field so that you can adapt your strategies accordingly. There are many great marketing and PR books out there that can help you do just that. Listed above are 10 of our favorites – have you read any of them? If not, we highly recommend giving them a try. They just might change the way you think about marketing (for the better)!
Help companies grow, compete, & succeed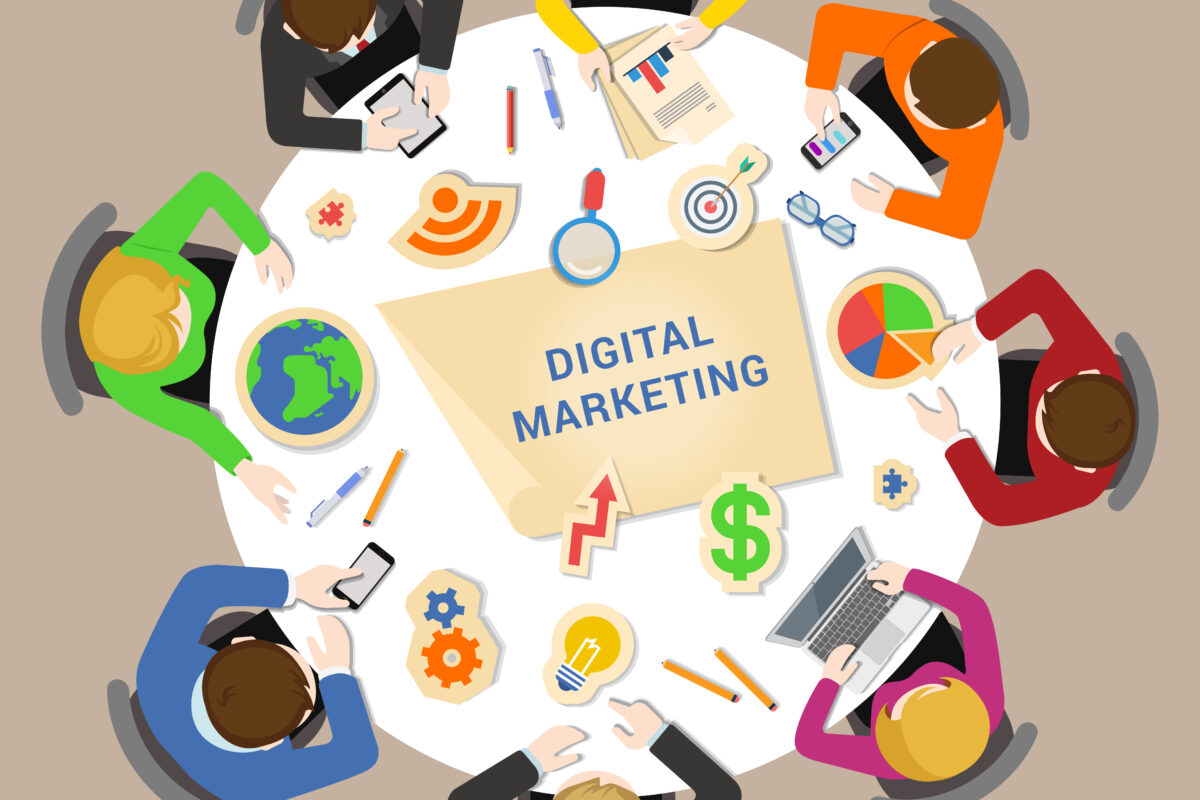 Master the 4 Types of Digital Marketing to Reach More Customers
There are four main types: search engine optimization (SEO), content marketing, social media marketing, and paid advertising.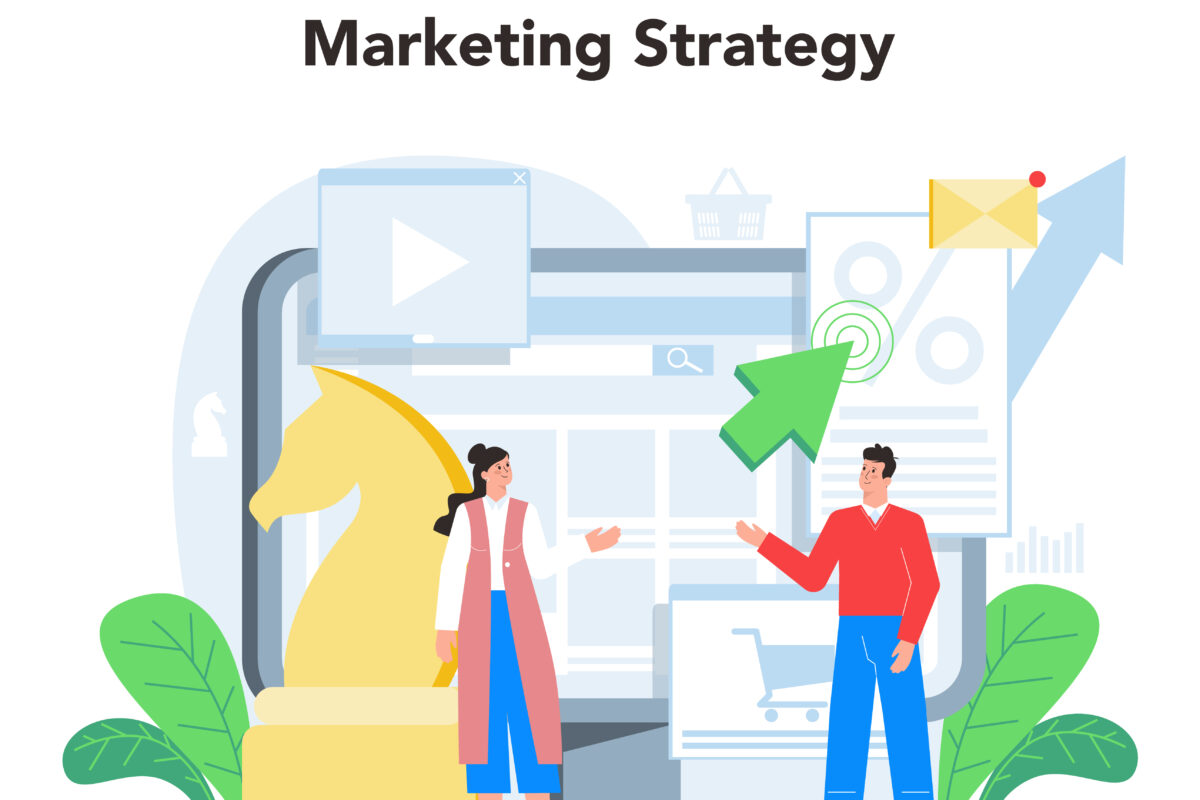 Digital Marketing Strategies the Professionals Use
In this blog post, we'll be exploring some of the innovative approaches used by these industry leaders so stick around if you want to learn more about how they do it.

We encourage individual creativity but also value teamwork. The interests of our company and our clients always come first. Our success is supported by maintaining the intimacy of a small agency while being fully capable of handling the largest contracts.